​"Ye are the light of the world. . . . Let your light so shine before men, that they may see your good works, and glorify your Father which is in heaven." -Matthew 5:14-16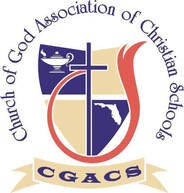 Light Christian Academy began in 2009 as a ministry of Ocoee Church of God. From an initial enrollment of fewer than 20 students, the school has grown to minister to over 200 students each day across three campuses in two counties. The academy, which utilizes a combination of ACE and Abeka curricula, has been recognized as a Model Status school by Accelerated Christian Education each year since 2011. In 2013, 
Light Christian Academy received its accreditation for its K3-12th grade programs from Church of God Association of Christian Schools.

Light Christian Academy operates as a ministry of Ocoee Church of God. As a school, we are committed to helping your student grow academically, socially, and physically; but as a Christian school, we also want to see your student grow spiritually. It is our prayer that each student at Light Christian Academy will be able to shine as a light of God's love in his or her home, in our community, and in our world.